Details axle.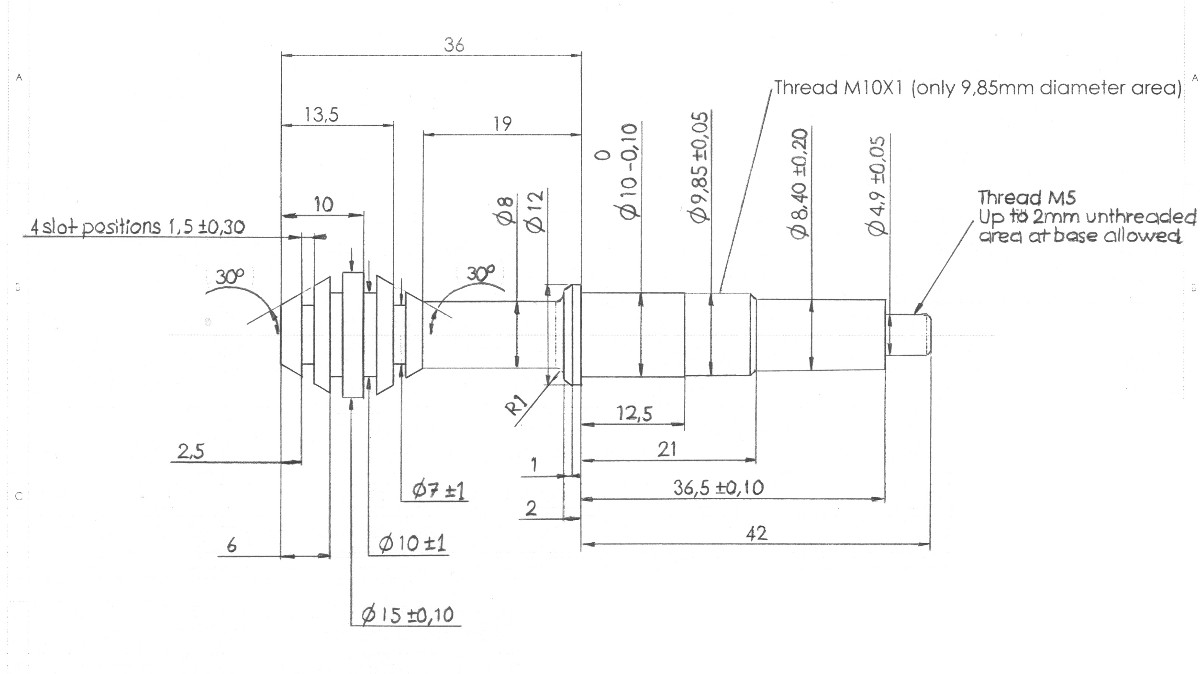 Drawing of axle. All measures are in millimetres. If you want to use inch system and inch threads you can simply adapt to inch and use measures and threads close to the millimetre ones. The axle will fit the suggested ball joint, at the seating with diameter 10 +0/ -0,1 mm. It an be difficult to produce such an exact diameter but you can simply turn the axle to 10mm and then grind it down slightly with an abrasive cloth and use the ball joint to try out the fit.
The shape of the head can of course be altered, one suggestion is to apply a thread here and mount a separate knob.
Thread M10_X_1: This is a common thread for light armatures here in Europe. It is easy to find a lock nut out of plastic with this thread (the white collar in the pictures).
Material suggestion. Most simple will be to use plane steel for the axle. I suggest the use of plastic such as Delrin, an acetal type of plastic also called POM. This will make the axle corrosion resistant and a warmer feeling to hold on in cold weather. Another suggestion is to use stainless steel. You have however to be aware that stainless steel will make it much more difficult to make threads. One of the most easy materials to work with is brass. But of course this will also fell cold in chilly weather.
This axle can also be provided to you readily made. Ask me for price and details!